A Snapshot of Michigan's Broken CPS System UPDATED-Maryanne Godboldo case
Over the past seven weeks, the story of Ariana and Maryanne Godboldo and Detroit CPS has been told in dozens of articles. Most of the crucial details have been left out of the major publications. This is a review of the details that show the overstepping of CPS and complete mismanagement of this case.

Ariana Godboldo was born with a defective foot thirteen years ago. This condition required her to have her foot amputated below the knee when she was 3 days old. Her mother, Maryanne, is a dancer who had opened up a dance studio with her sister. She decided to become a stay-at-home mother after Ariana's complications. She homeschooled Ariana. Despite Ariana's handicap, Ariana swam, sang, danced, was active in her church and received lessons in piano and horseback riding. The Detriot News reports that "Penny Godboldo said as her niece approached middle school age, she wanted to attend school but needed to catch up on required immunizations."
After receiving immunizations in 2009, Ariana was diagnosed with encephalitis at age 11, claims Maryanne in a WXYZ interview. Ariana's behavior started to deteriorate and Maryanne took her daughter to Children's Hospital. They referred her to The Children's Center, an organization that helps families with at-risk children, where a medical and mental health treatment plan was developed. She was diagnosed with unspecified psychosis and placed on the antipsychotic Risperdal. Maryanne became concerned with the side effects of Risperdal. One interview mentions that Ariana was having hallucinations and other behavioral issues.
Maryanne told clinic personnel that she wanted a second opinion on Ariana's treatment. In a WXYZ interview, Maryanne claims that a nurse, doctor and director of the facility wanted Ariana to enter into psychiatric hospital and that they could petition her and take her to court. Maryanne decided to take her daughter home instead of consenting to the psychiatric hospital. The facility reported her to CPS around March 10, 2011.
Maryanne decided to wean her from the medication. Dr. Margaret Betts, a holistic doctor that has consulted with the family "says Godboldo consulted several physicians who agreed the drug could worsen her daughter's mental and physical health."
The Standoff


The Michigan Citizen reports that CPS showed up at Maryanne's house on March 24, 2011 to remove Ariana with a removal order that contained contradictory statements and lacked court approval. No county clerk or judge had signed the papers. Maryanne refused entry to CPS. While Maryanne was still at the front door, police were called to the scene. The CPS agent stayed in the car while police approached. The police used "only a battering ram as a notice of entry. Godboldo discharged a firearm inside the home, which prompted the 10-hour standoff with police. She surrendered to police after community activists convinced her to bring her daughter out of the barricaded home." "Godboldo was arraigned on felony charges, including felonious assault and resisting and obstructing an officer. Her daughter was taken into custody by child protective services and sent to Hawthorn.
Defense attorneys Wanda Evans and Allison Fomar succeeded in reducing Godboldo's bond from $500,000 to $200,000."
Hawthorn
CBS reported on April 5 that Ariana was in the emergency room.
"Penny Godboldo, the child's aunt, explained to WWJ's Vickie Thomas that the family received a call from the facility where the child had been placed by CPS after the mother's stand-off with police.
"[They] said that she tested positive for an STD and that they were bringing her to Children's Hospital for an exam. And so, we believe that [she] was the victim of a sexual crime at Hawthorn because she has been in their care," Penny Godboldo said.
The child was brought to Children's Hospital on Monday night, after it was discovered she has an STD.
Penny Godboldo believes her niece was the victim of a sex crime while she was under state care at The Hawthorn Center in Northville, saying, "She has been in their care the entire time since she left Children's Hospital."
"The teen was examined at Children's Hospital prior to her placement at Hawthorn, which returned no results of an STD infection. The family maintains the daughter is not sexually active.
Now, the family is camping out at the hospital to make sure the child does not get released back to Hawthorn.
"We have done an all-night vigil protesting that. We are here at Children's Hospital. We have been here since last night and we will not let that happen," Penny Godboldo said."
On April 10, The Michigan Citizen reports :"In an e-mail to the Michigan Citizen, Penny Godboldo, Maryanne's sister, stated there is now reason to believe the child, Arianna Godboldo, was sexually abused while being held at Hawthorn Juvenile Center in Northville.
Ariana was examined April 5 by doctors at Children's Hospital in Detroit. She has been in child protective services custody since March 25. Family members attempted, unsuccessfully, to prevent Ariana from being transported back to Hawthorn. She is now being held at an undisclosed location."
The Michigan Citizen indicates that there was a "April 13 emergency motion to remove Ariana from Hawthorn."
No Need for Drugs After All
On April 14, The Detroit Free Press reported that "Authorities have determined there is no emergency need for a 13-year-old girl to be on medication, after the girl's mother was accused of medically neglecting her by not giving her a psychotropic drug."
Criminal Charges Against Mother Stayed
On April 17, The Michigan Citizen reported "Criminal charges against Maryanne Godboldo have been postponed indefinitely, until the Michigan Supreme Court rules in a related case."
"Representatives for the Godboldo family say three main issues will be addressed by the defense at the hearing: The medical condition of Ariana Godboldo, the ability of family members to take custody and the lack of due process by Wayne County Child Protective Services during her removal from the Godboldo home.
"We're hopeful that the Court would look at this case and say, 'someone messed up, let's start from the beginning,'" said Fomar. "It's so crystal clear that they did not have authorization."
Fomar says the CPS removal order for Ariana contains contradictory statements and lacks proper court approval. Additionally, the police showed up at the Godboldo home the same day the order was filed, March 24, even though removal orders typically allow 30 days for execution, according to Fomar."
""The child has a father and an aunt and that's where the mother thought the child was going when she released her," Scott said. "Judge Pierce says she's an advocate for families, so we'll see what happens."
According to Scott, CPS knew the daughter was doing fine without Risperdal and she was not considered an imminent danger to herself or anyone else.
"Detroit police failed in their duty to investigate and properly interpret the removal order," Scott said. "Especially when you consider a mother and a child in a potentially dangerous situation."
Even lawyers for the state have testified Ariana has been mentally stable since a judge ordered her taken off Risperdal and held at Hawthorn."
Ariana Released
On May 6 Ariana was released to the custody of her aunt Penny. "It took a court order, but Ariana Godboldo is back home with her family.
The 13-year-old was released from a psychiatric facility for children in Northville just before noon on Friday. She will be staying with her aunt, but her parents have liberal visitation.
Ariana had been placed there by the state after DHS took her from her mother, Maryanne Godboldo, alleging neglect because Godboldo is taking Ariana off her anti-psychotic medication.
Her mother is still fighting for custody. A trial is scheduled for June. She is also facing criminal charges because she allegedly fired at police when they came to take the child in March leading to an hours long standoff.
Both sides have agreed to new evaluations and a new treatment plan that includes holistic medicine as the family has requested."
Supporters have set up a support website here. The website states that the custody trial is set for August 1, 2011.
Sources:
Citizens Commission on Human Rights International

Detroit Mother Jailed After Standoff
[Detroit News 3/28/11 by Doug Guthrie]
Maryanne Godboldo's Daughter Back with Family
[Fox Detroit 5/6/11]
CPS holds Godboldo's daughter
[The Michigan Citizen 4/10/11 by Eric T. Campbell]
Godboldos focus on daughter's release
[The Michigan Citizen 4/17/11 by Eric T. Campbell]
Woman who was in standoff with Detroit police for 12 hours talks to Action News WXYZ
[WXYZ 4/1/11]
Overnight Stand-Off Ends Peacefully
[CBS Detroit 3/25/11]
Stand-Off Daughter Allegedly Sexually Assaulted While In State Care
[CBS Detroit 4/5/11]
Officials: Girl Taken in Standoff Doesn't Need Meds Right Now
[Detriot Free Press 4/14/11 by Gina Damron]
Update: The Justice4Marianne website reports: "On May 11th – Maryanne was granted more visitation time and the trial dates were moved from June 8,9 and 10 to August 1st. More information about the trial dates to follow."
Natural News reports on May 24th that "shortly after this interview was recorded Maryanne was able to regain custody of her daughter." She still faces multiple felony charges.
The following 48 minute interview by Natural News discusses the following:
" The real story of what happened and how the state of Michigan kidnapped Maryanne's daughter.
Why psychiatric doctors pushed dangerous psychiatric medications onto Maryanne's daughter against her will.
How Child Protective Services engaged in "bait and switch" tactics to lure parents into their centers where their children are taken away.
The true story of a mysterious woman who showed up at Maryanne's front door and began interrogating her about her daughter.
How the police refused to produce any legal documentation justifying their attempt to take away Maryanne's daughter.
Maryanne's experience in the Civil Rights movement and what she has seen happen with the abuse of power.
The truth about the horrifying stories Maryanne is hearing from other moms from all over the country who are also having their children kidnapped right off the street by Child Protective Services.
How the African American community in Detroit has come to Maryanne's defense, with legal help, public marches and social support.
How the state authorities withheld Maryanne's daughter's prosthesis (she is an amputee) and kept it from her as part of her kidnapping.
The truth of how Maryanne's daughter was being treated with psychotropic medications to treat the side effects of other psychotropic medications!
The tricks that CPS plays to abuse the children they've kidnapped and then blame the parents for stirring up their own child's "emotional reactions."
How CPS authorities go after multiple generations, targeting the daughters and granddaughters of moms they've previously harassed.
The shocking truth of how Child Protective Services "family treatment centers" are actually funded by pharmaceutical companies."
The YouTube link is here.
CPS involved in child trafficking? Maryanne Godboldo speaks out on the state-sponsored kidnapping of her daughter
[Natural News 5/24/11 by Mike Adams]
Update 2: "Criminal charges will proceed against a mother who allegedly fired a shot at police when they entered her home on orders obtained by child protective service workers to take her teen daughter on claims of abuse for discontinuing psychotropic drug therapy.
A Wayne County judge last week reversed a Detroit judge's earlier order to hold off on criminal charges against Maryanne Godboldo, the Wayne County Prosecutor's office announced today. A date has yet to be set for the criminal probable cause hearing in 36th District Court.
Godboldo is charged with assault, discharge of a weapon, opposing an officer and use of a firearm in commission of a felony for the March 24 confrontation at her west side home that resulted in a long standoff with police. "
"District Judge Paula Humphries in April granted a stay of the preliminary examination of criminal evidence against Godboldo until the Michigan Supreme Court issued a decision in a case from West Michigan, where police were accused of illegally entering a man's home. Lawyers for Godboldo have said state protective services workers overstepped their authority in taking the child.
The prosecutor appealed Humphries' decision to Wayne Circuit Court, where on June 16 Judge Edward Ewell reversed the order because the case being considered by the state Supreme Court raises different issues than the Godboldo case. Ewell ordered the case returned to 36th District Court, where a date has yet to be set for a hearing where a judge will determine if authorities have enough evidence to order Godboldo to stand trial.
The custody issue is set for Aug. 1 in the county's juvenile court. "
Criminal charges to proceed against Detroit mom in standoff with cops
[The Detroit News 6/20/11 by Doug Guthrie]
Update 3: "Godboldo is charged with three counts each of assault with a dangerous weapon and resisting arrest and obstructing a police officer, and one count each of discharge of a firearm in or at a building and possession of a firearm during the commission of a felony.
Her preliminary exam is scheduled for July 7 in Detroit's 36th District Court, according to the prosecutor's office."
Court date set for Detroit woman accused of firing a gun at police
[Detroit Free Press 6/28/11 by Gina Damron]
Update 4: "An emotional Maryanne Godboldo appeared at a rally and fundraiser in her honor on Sunday. The community came together to show their support – just one week before the embattled mother is set to have her preliminary examination.
Godboldo is facing a series of charges stemming from a standoff last March. She's accused of firing a shot at police after CPS case workers showed up at her door to take custody of her 13-year-old daughter.
CPS alleged that Godboldo was not administering the correct medication to her daughter. The 13-year-old is disabled and has a reduced mental capacity.
Godboldo denies she fired at police and says caseworkers had no right to remove her daughter.
Action News investigator Heather Catallo obtained the order that sparked the standoff. In it she found conflicting boxes checked and a questionable date stamp.
The preliminary exam is set for July 25th."
Rally for embattled mother Maryanne Godboldo
[WXYZ  7/17/11 by Tom Wait]
"The Investigators have been taking a close look at how child protective services workers take children away from the parents. The attorney in the Godboldo case is now claiming the signature on this order was rubber stamped – and she's not sure it was the judge who actually stamped it.
Maryanne Godboldo's attorney says when a CPS caseworker came to take her 13 year old daughter in March – Godboldo demanded to see the court order authorizing the child's removal from her home. Allison Folmar says her client never got a good look at the order before the situation spiraled out of control, with allegations that Godboldo fired a shot, followed by a lengthy police standoff.
Now Folmar is saying the order isn't valid.
"The order was never verified; it was never confirmed as to whether or not this is actually an order. The police met the CPS worker on the street, she hands them a piece of paper that is not officially filed with the county, it has a rubber stamp, and it's not completely filled out," said Folmar
Folmar says Godboldo came to the attention of CPS because she decided to stop giving her daughter anti-psychotic medication that Godboldo believed was harming the girl. Folmar says there's no indication that the caseworker ever presented a judge with evidence that the child needed to be on the drugs, and she's arguing that if the order to take the child is invalid, the police had no right to enter Godboldo's home.
"We know there's a child in the home, who is presumed to be mentally compromised – why do you kick the door in? Why do you scare the child and the mother? Let's use the least amount of force first," said Folmar
The Action News Investigators obtained this copy of the order that sparked the standoff.
Folmar points out that the caseworker claims on the order that Godboldo had "numerous" referrals in the last year to CPS for "medical neglect" – Godboldo's attorneys know of only one. It appears the caseworker checked contradicting boxes on the order – stating both that reasonable efforts to "prevent removal of the child from the home were not made" and that they were made. So which is it? Folmar says the date stamp for when the order was supposedly filed is invalid – it should be an official stamp from the Wayne County Clerk.
And Folmar points out that this alleged signature from the judge is a rubber stamp signature – which she says is not supposed to be used on these removal orders. That's the same rubber stamp issue that's at stake in the Mike's Hard Lemonade case that the Action News Investigators exposed in May. In that case Christopher Ratte mistakenly gave his son, Leo, alcoholic lemonade at a Tiger's game."
A photo of the order can be seen at the link.
Was the order removing Godboldo's daughter from her custody valid?
[WXYZ 7/7/11 by Heather Catallo]
Update 5: The preliminary exam finally clears up some of the social worker and police actions and gunshot that occurred on the day of the standoff. This article is the ONLY one that discusses the testimony of the social worker and police with regards to the order. It emerges that a juvenile order with a 30-day compliance window was the paper that the social worker was in possession of and NOT a criminal warrant that required police involvement at all, let alone a 911 immediate response.
"Maryanne Godboldo, who got in trouble with state Child Protective Services authorities when she refused to continue giving her 13-year-old daughter a psychotropic drug to treat a then-undiagnosed mental disorder, faces felony charges for allegedly firing a shot when police tried to kick open her kitchen door.
"Authorities in this case created an environment of urgency," said Byron Pitts, one of Godboldo's lawyers. "The court order was faulty. The policies of both CPS and the police department weren't followed. They had no business being there."
But regardless of policy and even the questioned legal status of the court order used to enter the home, Michigan law allows no one to resist a police officer's authority, even when the cop, in good faith, is enforcing an illegal order, said Assistant Wayne County Prosecutor Lora Weingarden. "
"Judge Ronald Giles of the city's 36th District Court eventually will decide whether Godboldo should be ordered to stand trial on multiple charges of assault, hindering police and use of a firearm during the commission of felony. The charges carry punishments of two to four years in prison."
"Giles delayed the conclusion of today's preliminary examination until Aug. 29, when a Wayne Circuit Court judge who helped talk Godboldo into surrendering to police after the eight-hour standoff might be allowed to testify. Judge Deborah Thomas, who said she was called by a common friend of the Godboldo family to help mediate an end to the siege, believes the court order used by police was "defective." "
Actions of the Social Worker on the Day of the Police Standoff
"A state Child Protective Services case worker had obtained a civil order in juvenile court to take the girl into protective custody March 24. Mia Wenk said the mother was "in denial" about her daughter's mental health problems and a doctor had reported she was withholding drug therapy.
Godboldo had said the drugs were making her daughter worse. In the court file is an agreement between Godboldo and a medical clinic doctor giving the mother the discretion to end the use of the drugs on her discretion.
Wenk testified today that Godboldo had refused to discuss the claims against her. She said Godboldo wouldn't let her see the child, and the mother failed to attend a Parenting Permanency Conference she had set up March 21.
Under questioning by Godboldo's lawyer Allison Folmer, Wenk said she met the state's requirement of a good faith effort to avoid taking the child from the home, by telephoning Godboldo and writing a letter to her about the parenting conference. Wenk said she didn't warn Godboldo that failure to attend the meeting would result in an order to take her daughter by force.
Although the juvenile order allowed 30 days for compliance, Wenk said she went straight to the Godboldo home with two other CPS workers. Wenk also said some of what she did in the hours after getting the order didn't follow normal procedure. Civil orders are normally enforced by county deputies and court process servers.
Wenk and the other CPS workers stopped a block short of serving the order themselves. Wenk instead dialed 911 on her cellphone to tell Detroit Police she needed help with a "warrant" to remove a child. Godboldo's lawyers claim Wenk elevated the tension by implying a criminal warrant was involved, not a less urgent civil order with a monthlong compliance window. "
Police Testimony
"One of the three Detroit Police officers, who entered the home through a side door to a landing on the basement stairs after Godboldo refused entry at the front door, testified he was "frightened' when a shot rang out after he followed his lieutenant into the house. The lieutenant was attempting to kick open a locked door at the top of the steps when a bullet penetrated a wall from inside the house. Plaster dust covered the lieutenant's uniform when they fled the house.
Detroit Police Officer Kevin Simpson testified today that his department's official policy is to let other agencies enforce civil orders such as the one issued to seize Godboldo's child. But, he had been dispatched to help Wenk execute a "warrant," which Detroit police routinely enforce.
Pitts asked, "So it's not the responsibility or an official duty of the Detroit Police Department?"
"Correct," Simpson answered.
"The order was not directed to the Detroit Police Department?"
"No," Simpson said.
Noting there is no enforcement agency named on the document, Pitts asked, "In fact, it's not directed to anyone, is it?"
"No," Simpson answered.
Simpson said his supervisor decided to forcibly enter the house after Godboldo said she was calling her lawyer and shut the front door in his face.
Pitts asked, "Nobody said, 'Hey, there's no rush. Let's come back another day and talk to this woman?'"
"No," Simpson said."
Police had no right to take woman's daughter, lawyers claim
[The Detroit News 7/25/11 by Doug Guthrie]
Update 6: "The attorney representing the Department of Human Services asked Godboldo why she didn't cooperate with CPS workers when they came to check on her daughter's well being before the day of the alleged standoff.
"I didn't have to. That is my right. I am not going to give her information that she can twist and use against me to try to take my daughter away from me."
The DHS attorney tried to paint Godboldo as uncooperative with many in authority during the hearing. She asked questions about why Godboldo found the opinions of many doctors wrong, why she withheld certain medical records from new doctors, and why she allegedly took her daughter off of drugs to treat mental illness without approval.
Godboldo said she turned to holistic medicine for treatment of her daughter's condition. She said modern medicine caused her daughter's problems, and that the symptoms of mental illness began after she was immunized at 11-years-old.
"This case is about the rights of all parents," said Godboldo's attorney Wanda Evans.
Godboldo is also facing criminal charges for the March 24th police standoff. When asked about the events of that day during the custody case, she pled the fifth and refused to answer questions on the advice of her attorneys.
Attorney Wanda Evans says that all could have been prevented had CPS workers followed policy. She says a judge never agreed to the order that took Godboldo's daughter from her custody. The custody hearing will continue Monday at the Coleman A. Young Municipal Building before Judge Lynne Pierce. Right now Godboldo's daughter is in the custody of an extended family member."
Mother accused in police standoff takes the stand fighting for custody of daughter
[WXYZ 8/5/11 by Kim Russell]
Update 7: The custody trial continues each day this week according to the family's support website.
"The Godboldo-Hakim custody trial began Aug. 2, with assistant state attorney general Deborah Carley as prosecutor. Wayne County is the only county in Michigan where the State Attorney General prosecutes child custody cases.
So far, employees of the New Oakland Child-Adolescent & Family Center, the Children's Center, the Department of Human Services, and the Detroit police have testified for the prosecution. The health workers said they referred Godboldo to CPS because "the mother was not compliant with prescribed medications" (Lisa Kalinsky of New Oakland). "
"Carley hammered away at Godboldo over issues involving her employment, child support from Hakim, details of Ariana's birth and resulting physical disability, and statements she allegedly made to CPS worker Mia Wenk likening CPS to a plantation. She demanded that Godboldo produce extensive medical and school records for Ariana although Godboldo had not been expecting to testify.
But Godboldo remained serene and dignified. Tears welled up only briefly in her eyes when Carley repeatedly questioned her on the details of the amputation of Ariana's leg after her birth. Godboldo said the leg was infected due to a doctor's mistake, while Carley insisted it was a congenital defect.
Carley also demanded to know why Ariana was named differently in the hospital. Godboldo responded that the hospital would not discharge her until she named her baby, although she had not yet made up her mind. She said she later legally changed Ariana's name before the child's first birthday, so the birth certificate could read accordingly.
"Her name is ARIANA GABRIELLA GODBOLDO-HAKIM," she testified firmly, and later corrected Carley's mispronunciation of the child's first name."
Maryanne's Background Testimony
""I have not worked since before my daughter was born," Godboldo told the jury. "My daughter needed all my attention. She is an amputee below the right knee and was hurt many times in school. She was bruised and pushed down the stairs by other little children who don't understand disabilities." She also said that some of the schools she went to were not adequately equipped for disabled children.
Godboldo said she also cares for her 98-year-old mother, who lives with her. Previously, she was a concert dancer who studied in New York and later worked with her sister Penny Godboldo's dance troupe.
She said she had a mutual agreement with Ariana's father, both financial and emotional, for the support of their child. Carley demanded to know exact weekly cash details from Ariana's first year of life onward and why he didn't have health insurance for Ariana.
Godboldo said Hakim, who is a self-employed vendor and musician, has given both cash, in-kind and emotional support "regularly" throughout their daughter's life, and that the two are in constant consultation over her care. She said Hakim drove her to her daughter's early well-baby appointments, visits Ariana three to four times a week, has taught her to play the drums, and spent hours of time with her.
She said Ariana is covered by Medicaid. Godboldo later told this reporter that she has NEVER received cash assistance from the state, despite the prosecutor's obvious attempts to paint her as a lazy "welfare mom." "
Alternative Schools and Therapy on Trial
"Carley demanded that Godboldo produce records of her daughter's immunizations from years back, records of her injuries in school, and educational records from from kindergarten until the third grade, when Godboldo began home-schooling her, as she is legally permitted to do.
She kept demanding to know why Godboldo hadn't put her in public schools instead of sending her to private and charter schools.
When Godboldo described Ariana's reactions to vaccinations she received prior to entering the sixth grade at a Montessori school, Carley demanded to know the names of the doctors who had diagnosed her. Godboldo identified them, and explained calmly that her child received chelation therapy from a holistic practitioner who is also a medical doctor, who diagnosed her with encephalitis.
Godboldo said the chelation therapy "helped immensely."
She said when she took her daughter first to New Oakland Child-Adolescent Family Center that she told them she did not favor giving psychotropic drugs to children, but they insisted on prescribing Risperdal. She said she would try it (per court records, the consent form she signed gave her the right to take the child off the drug at any time). She said New Oakland also wanted to hospitalize Ariana for mental illness, but she refused.
Godboldo said she thoroughly researched Risperdal online, and when Ariana got worse, the doctor who had diagnosed her with encephalitis said she was suffering from the side effects of the drug.. The doctor weaned Ariana off the drug over a six-month period. "
Racial Questioning
""Don't you know our history?" Godboldo asked Carley, who is white. "Don't you know we were slaves on the plantation? That's what it felt like. I am not a slave. I am not going to let Missy and Massa take our children. This is all about racism and power control."
Every one of the mental health practitioners who have testified so far have been white. Mia Wenk, the CPS worker who called the police, is of indeterminate racial heritage, but lives in a 98 percent white community, as does Judge Lynne Pierce, also white. The police officers who first came to Godboldo's door to take her child were white. A worker who accompanied Wenk during the seizure, who was Black but never got out of the car, testified that two police cars passed by after Wenk called 911, but said she did not summon them over. It wasn't until a third car came an hour later that Wenk flagged them down.
Carley then questioned Godboldo about the events of Mar. 24. To most questions, she read a written statement given to her by her attorneys invoking the Fifth Amendment per her constitutional rights.
Godboldo did say she purchased a gun prior to her daughter's birth, after she was robbed in front of her home while she was five months pregnant. She said she kept it secured in a closet that Ariana could not access. She said the gun was registered and that she had forgotten she had it. "
Father's Testimony
Hakim "estimated that he has given Godboldo $75 to $100 a week out of his income, which varies, and that they are not under the jurisdiction of the Friend of the Court. He explained his work as a licensed street vendor and musician.
Then Carley delved into his early criminal record, which consisted of one conviction for armed robbery when he was 17. He detailed two other offenses for which he only paid fines or served probation, both more than 10 years ago.
"Ariana is very intelligent," he said. "She was at the top of her class in school. She loved to read and write. She would bring her homework home and I would help her with it. I agreed with her mother's decision to home school her, she was the captain of the ship and I trusted her. She kept me well-informed of what was happening with her. I've been there with her from day one, when she was born. I was there when she was born."
Transfer to Hawthorn
"He said police brought Ariana to Children's Hospital after the March 24 stand-off, he went in to see her, that she was with her aunt Penny Godboldo and was calm. He said CPS told him to leave, which he did, thinking she had to go for some testing. He said, however, that when he came back, she was gone and it took the family two days to discover she had been sent to the Hawthorn psychiatric hospital in Northville without his or any relative's consent. This was despite the fact that CHM has its own pediatric psychiatric division and consultants."
"Hakim said he visited her every day at Hawthorn.
Prior to the parents' testimony, details of how that hospitalization occurred came out in the testimony of Amber Kozlowski. She said she is employed by the Neighborhood Service Organization (NSO) as a "social worker/hospital liaison." She said she has a master's degree in social work, but she is not listed on the state's website as a licensed social worker. "
"She said she works for NSO, and is a hospital liaison for Consumer Link.
Kozlowski testified that although she is not a psychiatrist or medical doctor, she authorized Ariana's hospitalization at Hawthorn, after the hospital first rejected her attempts several times.
She said she met with Ariana at CHM for "15 minutes," and with "the DHS worker and the hospital social worker" for the rest of the hour she was there. She said she viewed only the medical records compiled at CHM.
"She [Ariana] wouldn't speak with me verbally," Kozlowski said. "She appeared a little agitated, a little paranoid. She was moaning and covering her head with the blankets and looking at the wall around her."
She said she visited Ariana about four times at Hawthorn, during which she continued to refuse to speak to her and was "paranoid" and "aggressive."
"I came with the hospital social worker to her bedroom, and she lunged forward at me and attempted to hit and kick me. She grabbed her wheelchair and spun it around towards me and spit at me." She claimed Ariana yelled and shouted curse words at her.
On cross-exam by Godboldo's co-counsel Wanda Evans, Kozlowski said she was not supervised by a psychiatrist or doctor when she authorized Ariana's admission to Hawthorn. She said she did not speak to any of Ariana's relatives. She admitted that it might be reasonable that a child who had just been taken from her home by force might appear upset.
She said she never saw a psychiatric evaluation of Ariana, or a court document ordering her admission to a psychiatric institution.
"Are you familiar with the Mental Health Code?" Evans asked her. "You do know that a parent has the right to take a child off psychotropic medications. You do know that in the case of a child with a disability, the disability is the first priority in her treatment?"
ARIANA GODBOLDO-HAKIM'S PARENTS TELL OF LOVE FOR DAUGHTER DURING CUSTODY TRIAL; NSO 'SOCIAL WORKER' INSTITUTIONALIZED CHILD WITHOUT THEIR CONSENT
[Voice of Detroit 8/8/11 by Diane Bukowski]
Update 8: "A jury ruled against Godboldo in relation to the custody case that triggered her March standoff with police."
"Wednesday's ruling means that Godboldo's daughter will remain under the jurisdiction of the state for the time being. However, the court has not yet decided on whether or not to make the girl a temporary ward of the court.
A final decision is expected September 29. Until then the girl will remain in the custody of her aunt and uncle."
Maryanne Godboldo suffers legal setback in custody case
[WXYZ 8/10/11]
"A jury on Wednesday concluded one or more of the accusations in the case had been proven.
Wanda Evans, Godboldo's attorney, said the court now has jurisdiction over the girl, who is in her aunt's custody. Defense attorneys said an appeal is possible in the Wayne County juvenile court case.
Judge Lynne Pierce said Wednesday she needs to evaluate the girl's current treatment and is seeking a report from her doctor."
Court to decide care for Detroit teen; jury faults mother
[The Detroit Free Press 8/11/11]
"[Maryanne] continues to have visitation rights while her daughter remains with her aunt, where she has been living since being released from a state psychiatric facility in May."
Jury rules woman neglected daughter
[The Detroit News 8/11/11 by Mark Hicks]
Update 9: "Pierce ruled, after the trial began, that testimony related to the March 24 stand off would be allowed. Godboldo's defense says this compromised her Fifth Amendment rights and pending criminal case.
"The appeal that is underway will raise the question of how the state operates as the parent, predicated on their conclusion that the child is a danger to themselves or the community," Scott told the Michigan Citizen. "Does a parent have the right to make a decision about the health and safety of her child?"
"Wenk testified she made the decision to initiate removal proceedings after Maryanne Godboldo missed a parental planning meeting and was unresponsive to efforts by CPS to contact her. Wenk admitted she hadn't reviewed Ariana's medical records.
"After handling the Godboldo case for only two weeks, Mia Wenk essentially made a decision that the child was in danger," Scott said.
Godboldo will now be forced to create a medical and mental therapy plan in collaboration with Wayne County family court officials and CPS workers. The Godboldos will be allowed to continue consulting holistic practitioner Dr. Margaret Betts, according to Scott.
He says the outcome of the criminal case will determine whether Godboldo will have another opportunity to regain full custody of her child.

Wenk's history
Attorney Jim Bishai says Wenk was pulled aside and reprimanded by a jury in a case he argued in 2010 before Judge Judy Hartsfield in Wayne County's Circuit Court. That case, involving several children in a southwest Detroit home, resulted in a judgment to remove the children based on the condition of the house. But Judge Hartsfield returned the children to the home after jurors made a strong collective statement about Wenk's inability to follow CPS policy.
"The Brent case was one where she just didn't get it. She doesn't understand her own manuals, she doesn't understand her own policies and that's the problem we had with her last year and that's what the jury agreed with," Bishai told the Michigan Citizen. "The minute the jury chastised the court and Ms. Wenk for doing what she did, those children, following that jury trial verdict, were returned home that very day. That's how serious the judge took it, based on what the jury's findings were. They were collectively angry."
Wenk secured and also executed the court order to remove 13-year-old Ariana Godboldo from her mother, Maryanne. Her exact role and adherence to CPS policy in the Godboldo case was argued in civil court.
Bishai attempted to join Godboldo's defense team for the civil trial right before it began, but was prevented by Judge Pierce. Bishai says he saw many similarities between the Brent case and the Godboldo case in terms of Wenk's rush to get the child out of the house.
Wenk testified in court to calling 911 before going to the Godboldo house to remove Ariana and signing in as Ariana's guardian when admitting her to the Hawthorn Juvenile Center. Wenk also signed an order approving the administration of several psychotropic drugs at the mental health center.
"She doesn't seem to follow rules, and this is what's going to happen in court right now," said Bishai. "The other thing is that she has lack of supervisory approval through what is called overrides. She has none of that and the forms that she fills out, even though she wants to take the child out of the house, she has to seek supervisory overrides. She didn't do that in this case."
Bishai also says, based on documents presented in court, he's unsure whether the permanency placement conference meeting Wenk claims Godboldo missed on March 23 even took place. Wenk has said in court that Godboldo's absence that day led to her decision to seek a removal order.
The Michigan Citizen questioned the Michigan Department of Community Health about their procedure regarding their case workers signing off on drug treatments.
The MDCH has oversight of the Hawthorn Juvenile Center. In an e-mail response, Christina Fecher wrote, "It's my understanding that when a child is in custody of a CPS worker … in order for the child to receive scheduled medications a parent or guardian must consent or a court has to authorize the CPS worker to consent."
Fecher added that "assistance from law enforcement must be requested when a written order has been obtained and the parents refuse to allow a child to be removed."
Wenk has testified in court that she didn't provide Maryanne Godboldo with any warning her child might be removed from the home. Detroit police arrived with Wenk at the Godboldo home on March 24 and only provided paperwork the second time they approached the house.
Bishai says Wenk also should have had more direct oversight in the Godboldo case.
"She has lack of supervisory approval through what are called overrides. She has none of that in the forms that she fills out, even though she wants to take the child out of the house. She has to seek supervisory overrides. She didn't do that in this case. It's something she's going to have a hard time explaining," Bishai says."
Godboldo loses parenting rights
[The Michigan Citizen 8/21/11 by Eric T. Campbell]
Update 10: "A judge Monday dismissed criminal charges against Maryanne Godboldo, the Detroit mother involved in a March confrontation with police and Child Protective Services over her refusal to give her daughter a prescribed anti-psychotic medication.
The Wayne County Prosecutor's office will determine if an appeal will be taken to the Circuit Court regarding today's dismissal by 36th District Judge Ronald Giles, said Maria Miller, assistant prosecuting attorney.
Godboldo, 56, had been charged with discharge of a weapon, three counts of felonious assault, resisting and obstructing an officer, and a felony firearm count. "
"A judge is expected Sept. 29 to examine the custody issue and the child's medical treatment. The girl continues to live with an aunt; Godboldo has visitation rights."
Charges dropped against Detroit mom in police standoff
[Detroit News 8/29/11 by Steve Pardo]
Update 11: "The charges against Godboldo were dismissed at her preliminary examination in 36th District Court in Detroit. Judge Ronald Giles agreed with her lawyers that the court order to remove Godboldo's 13-year-old daughter was not valid.
"I am very, very happy and blessed that Judge Giles did the right thing," Godboldo said at a news conference at Hartford Memorial Baptist Church in Detroit.
Giles also agreed that there was no evidence supporting the charge that Godboldo fired a gun at police during the standoff."
Appeal of Charges
"Maria Miller, spokeswoman for the Wayne County Prosecutor's Office, said the prosecutor will appeal the dismissal of charges."
"Maryanne Godboldo's legal team is confident that a Wayne County District Court judge's dismissal of all charges against her on Monday will survive an appeal."
The Rubberstamp
Godboldo attorney "Folmar said Godboldo "never shot at an officer — period. It never happened."
They said the court order was not valid because a court clerk stamped the judge's name to the order without consulting the judge.
"A judge never looked at this, never saw it," Pitts said. "It has to be an elected authority. This lady took the judge's stamp, stamped the judge's name and off she goes."
"As a result of this case, Pitts said, there has been a policy change. Court employees are no longer allowed to stamp judges' names on court orders."
Detroit mom cleared of charges that stemmed from standoff at home
[Detroit News 8/30/11 by Cecil Angel]
Update 12: Maryanne Godboldo Wins Custody of Her Daughter [Fox Detroit 9/29/11].
"There was a legal victory Thursday for the Detroit woman once involved in a standoff with police over medical treatment for her sick child. A judge ruled that Maryanne Godboldo should be reunited with her 13-year-old daughter, Ariana.
Both Godboldo and her attorney, Wanda Evans, were jubliant as they left juvenile court.
"She will be returned to me legally on paper today," said Godboldo. "We still have some things that they have requested of us, but we're not worried because it's already in place. It's what I've been doing since my daughter's been born."
"We are happy at the result today that Ariana is being returned to her mother. The judge emphatically said that she would not order any medication for Ariana unless the mother were to consent because it is the mother's right to make that medication decision, the parents' rights, and that needs to stay intact."
"As for what is being requested by the court, Godboldo said the judge wants to make sure that Ariana's medical and educational needs are being met."
Reformatina adds: Now she will deal with all of the PTSD her daughter has from her experience. Thanks Michigan!
Update 13:
According to
Justice 4 Maryanne wesbite
, "
Wayne County Prosecuter Submits Appeal, Back in Juvenile Court on December 12th
The fight is NOT over. Wayne County Prosecutor Kim Worthy has submitted her appeal of the dropped criminal charges and Ariana is still a WARD OF THE STATE pending a December 12th hearing."
Their press release:
"12/9/2011 Official Press Release
Dec. 9, 2011
MARYANNE GODBOLDO LEGAL RIGHTS HEARINGS DEC. 9 AND DEC. 12, 2011
Detroit Woman Faces Legal Charges After Refusing To Give Unsafe Psychotropic Medication To Her Daughter
DETROIT, MI — Maryanne Godboldo will return to court in response to the state's appeal of her criminal case and to engage in the on-going custody of her daughter after over eight months of legal battles. The criminal hearing will be held 9a.m. Dec. 9 at Judge Gregory Bill's courtroom, Frank Murphy Hall of Justice, 1441 St. Antoine St., and the custody case will be decided 1:30 p.m. Dec. 12 in Judge Lynne Pierce's courtroom, Lincoln Hall of Justice Family Division, 1025, E. Forrest. Maryanne is defending her right to take her 13-year old daughter, Ariana off the powerful psychotropic drug Risperdal that research indicates is unsafe for children.
On Mar. 24, police unlawfully entered Maryanne's home and attempted to forcibly remove Ariana from her mother's custody based on an unauthorized order initiated by a Child Protective Services worker, according to Judge Ronald Giles. Godboldo faces criminal charges and the custody of her daughter is at stake.
The case has gone through numerous proceedings, with Maryanne emerging victorious, yet the legal battle drags on. Wayne County Prosecutor Kym Worthy has issued an appeal of Judge Ronald Giles' ruling in Maryanne's favor. In the custody case, the presiding Judge Lynne Pierce said in court on Sept. 29 that parents in fact do have the right to choose regarding medical treatment of their children.
She also said that Risperdal is not the right medication for Ariana. However, the judge is asking Maryanne to return to court on Dec. 12 at 1:30 p.m., Lincoln Juvenile Court, 1025 E. Forest at I-75 in Detroit.
Maryanne's case pierces the heart of a national issue that is being debated in the United State Congress and in the media about the state's role in prescribing expensive medications to minors that profit private drug companies. She has attracted widespread international attention, with her side of the story being told on local and national media. The facts of the case have provoked a larger conversation about what happens to money received by the state for children placed in foster care. The controversy over Maryanne's case has already altered the procedure at Juvenile Court in Detroit, enforcing the "no rubber stamp" policy.
Maryanne initially sought treatment for her daughter who had a negative response to a vaccine. Before receiving psychotropic medication, Ariana was a happy child who thrived under her mother's care.
Ariana was a well-adjusted child who enjoyed swimming, horseback riding and playing the piano.
Maryanne is a longtime dance educator, who is widely respected in the Detroit community and has traveled internationally as part of her craft. Ariana showed disturbing side effects from the medication.
Maryanne decided that she wanted to explore a more holistic approach for her daughter's treatment, based on her research and personal commitment to good health.
Local and national groups have expressed support for Maryanne including Hartford Memorial Baptist Church, which has housed seven events that collectively have drawn over 1,000 people as well as weekly meeting space. Michigan State Representative Fred Durhal is helping the Justice4Maryanne Action Committee push through new legislation that will change the way Department of Human Services (DHS) and Child Protective Services (CPS) do business. Maryanne's case has received in-depth coverage on Channel 7 News WXYZ-TV, WDIV Channel 4 TV, Voice of Detroit e-news, the Detroit News, the Detroit Free Press, and many other local and national outlets including Fox News—Fox Business.
The Just4Maryanne Action Committee is holding an upcoming fundraiser, "Hustle4Maryanne" to help Maryanne with mounting legal fees on Dec. 18. At COMPAS (Center for Music and Performing Arts) 8701 W. Vernor, which includes hustle, ballroom, dance instruction and Chicago steppin' with DJ and dance instructor Fast Freddy. Supporters are invited to attend hearings on Dec. 9 and Dec. 12."
According to Judge withholds ruling on appeal in Godboldo criminal case [WXYZ 12/9/11], though a judge had dismissed previous charges, "the prosecution is trying to overturn that ruling.
"We have a civil process to remedy the invasion if it turns out the police entered in violation of the homeowner's fourth amendment rights," argued prosecuting attorney David McCreedy. "We do not allow home owners to result to self help, to use deadly force. "
But Godboldo's attorneys say the police were acting unofficially because the CPS order was allegedly filled out improperly. Among the many deficiencies, her attorneys say CPS should have at least filled out the portion of the form to directly state Detroit Police Officers would execute the order, instead that line on the form was blank. But at the heart of the matter, her attorneys say, this isn't about the police, it's about parental rights. "This is not about a crime, this is about a parents right to choose whether to medicate their child or not," said Allison Fomar, one of Godboldo's attorneys. " The circuit court has already indicated on the record that Ms. Godboldo is right."
After listening to both sides, 3rd Circuit Court Judge Gregory Bell withheld making a decision. He said he wanted the weekend to review the case and would rule on the appeal Monday morning. Godboldo is scheduled to appear for a child custody hearing later that day."
Update 14: "A Family Court judge Monday afternoon accepted positive medical and education reports, and over the objections of an assistant state attorney general representing the Department of Health and Human Services, dismissed jurisdiction that had for nine months come between now 14-year-old Arianna Godboldo and her family.
Earlier Monday, a Wayne County Circuit judge refused to reinstate criminal charges, dismissed in August by a 36th District Court judge, that alleged the mother, Maryanne Godboldo, illegally resisted and assaulted police by allegedly firing a shot at them."
"Wayne County Prosecutor Kym Worthy's office issued a statement Monday, vowing to make a third appeal to reinstate criminal charges.
And, Family Court Judge Lynne Pierce told Assistant Attorney General Deborah Carley, who complained it appears the girl has never received anything other than homeschooling her entire life, she is not barred from pursuing criminal truancy charges if she feels the parents are flouting state law that required the education of children.
"There may be some more evaluation to be done, but I don't see any more need of this court's continued involvement," Pierce said.
Wayne County Circuit Judge Gregory Bill ruled in the morning against claims by the prosecutor that 36th District Judge Ronald Giles committed judicial error in August when he threw out the criminal charges. Bill said Giles was correct in concluding there was insufficient evidence to order Godboldo to trial.
"It is clear to me that he (Giles) doesn't think the defendant shot at anybody," Bill said, concluding if a shot was fired inside the house, it was fired at the ceiling and perhaps not by the mother.
"Did the child get a hold of the gun? I don't know," Bill said. "There are so many statements that are conflicting evidence, and Judge Giles went out of his way to allow the prosecutor to clear this up."
""It is absurd," Godboldo lawyer Byron Pitts said about the possibility of another appeal. "Four different judges have said they believe this family did nothing wrong. This includes another District Court judge, Judge (Paula) Humphries, who ruled earlier on some matters. It has been clear to these judges that this all stems from one overzealous caseworker, and continued appeals now border on persecution."
Acting on a call from Wayne County Child Protective Services worker Mia Wenk — who told police she had obtained an order to remove the child on a claim of medical neglect — Detroit police officers on March 24 accused her of firing a handgun at them through a plaster wall after she refused to let them inside. It took hours to talk Godboldo out of the house. She was jailed for several days until her release on bond, and her daughter was held in a state psychiatric facility for almost two months.
Godboldo was charged with resisting and assaulting police, as well as use of a firearm in the commission of a felony. Giles tossed out the charges because he said the order used by police as authority to enter the house was invalid. It was never authorized by a judge, but had a rubber stamp signature. Police also testified they don't normally enforce civil court orders, but they had been told by the protective services worker it was a criminal warrant.
Bill said his opinion should not be considered as a criticism of Detroit police, but he raised questions about the behavior of the social worker, whom he described as "young." Bill hinted Wenk was impatient, filled out a legal order that was woefully inadequate, broke with established policy by calling 911 to have Detroit police enforce it rather then confront the woman herself, and then misrepresented the meaning of the order to police.
Pierce had ruled in September against the government's claims the mother had committed medical abuse by withholding a controversial anti-psychotic medication. The girl was being treated for a sudden onset of psychotic behavior the mother believes was caused by a bad reaction to immunizations.
Pierce determined Godboldo was within her rights to terminate the voluntary treatment program. The judge ordered the girl returned to the mother's home Sept. 29. A hearing to finalize the juvenile case also is scheduled for later Monday." [So how come she is not returned yet?]
"Godboldo said Monday she and her daughter had a difficult Sunday night because of heightened anxiety over the coming hearing. She said she hopes authorities will this time accept a judge's assessment of the situation and not appeal again.
"I hope they understand they are affecting people's lives," she said. "They should know of the damage they have done to my daughter because they broke the law."
Godboldo said her daughter had been doing better, but she was continuing to be home schooled because psychiatric troubles continue that she attributes to "effects from the immunizations." She said the girl, who wears a prosthetic leg, continues to enjoy studying dance and music, and playing her conga drums.
"She is coming along," Godboldo said. "She is doing better because she is at home where she belongs."
Judge sides with Godboldo, won't reinstate criminal charges
[The Detroit News 12/12/11 by Doug Guthrie]
Update 15: "A recent court ruling assured that the Godboldo family will be intact and together for the holidays.
But the Wayne County Prosecutors office will continue to appeal the court's position that 13-year-old Ariana Godboldo was illegally taken from her home by Child Protective Services.
On Dec. 12, Judge Gregory Bill upheld a decision that Detroit police illegally forced their way into the home of Maryanne Godboldo. That action was taken in support of CPS workers who contested Maryanne's decision to not administer the controversial drug Resperdal prescribed for her child by state agencies.
Maryanne's sister, Penny Godboldo, says despite the latest court victory, the family is disappointed that the case continues to be waged in criminal and family court. She says the experience has caused potentially irreparable damage to Ariana mentally and to the family financially.
"We're disappointed we went through nine months of agony only to have the judge determine what we knew all along," Penny Godboldo told the Michigan Citizen.
"Furthermore, Judge Pierce (Judge Lynn A. Pierce of Wayne County Family Court) cited during proceedings that parents do have a right to make medical decisions about their child and that Risperdal was not for Arianna. Why didn't she dismiss the case earlier?"
Judge Pierce handed down a decision, also on Dec. 12, that eliminated supervision of the Godboldos by the Michigan Department of Human Services, which oversees CPS.
According to Penny Godboldo, Judge Bill agreed with Judge Ronald Giles' proclamations made in 36th District Court on Aug. 29. He ruled the court order used to remove Ariana was faulty and not properly authorized.
Giles also contested the manner in which the order was obtained by CPS worker Mia Wenk, saying that Maryanne Godboldo's constitutional rights were infringed upon in the process.
The Aug. 29 preliminary exam stemmed from a 10-hour standoff March 24 after which Detroit police forcibly removed Godboldo's daughter, Ariana, from her home. Police, who deployed helicopters and urban assault tanks during the standoff, alleged that Maryanne Godboldo discharged a weapon during their siege of the home.
The mother had been referred to CPS after taking her daughter off a mental health program involving the psychiatric drug Risperdal. Doctors at two area health centers had diagnosed Ariana with mental disorders after she experienced adverse reactions to a series of immunization shots.
"My daughter never had a mental health issue in 13 years," Maryanne told the Michigan Citizen. "In five weeks they compiled a mental health history that was four inches thick."
Maryanne faced several felony counts, including resisting and obstructing police officers, felony assault and discharging a firearm. Giles dismissed those charges.
She now says that as the Wayne County Prosecutor's office continues to appeal the court's proclamation that her daughter was removed illegally, more evidence surfaces of irresponsibility by CPS case workers.
CPS worker Wenk only had the Godboldo case for two weeks before seeking the daughter's removal from the home. That new evidence includes the fact that three other hospitals denied requests to have Ariana admitted based on Wenk's lack of medical documentation. Wenk was able to admit Ariana to the Hawthorne Juvenile Center in Livonia where she was immediately place back on a program of psychiatric drugs.
Godboldo says that Wenk approved 14 immunizations and five psychotropic drugs during that time.
"Why would you do something like that if you know the issue was that my daughter couldn't handle the meds?" asks Godboldo. "When other psychiatrists got involved they got her in by bending the rules — to kidnap this child and hold her hostage. And they still haven't admitted that what they did was wrong."
Maryanne Godboldo has become an advocate for a mother's right to decide how and when her child will be medicated. She is working with Michigan State Rep. Fred Durhal on legislation that will decrease the likelihood that any other mothers will have to go through what she did.
"If this was all in the best interest of the child, it would have never gotten to this point," Godboldo says.
Wayne County Assistant Prosecutor and Director of Communications Maria Miller says the Wayne County Prosecutor's office will appeal the circuit court decision of Judge Gregory Bill. She declined to provide any further comment, saying that the case is still open."
Godboldo still seeking closure
[Michigan Citizen 1/1/12 by Eric T. Campbell]
Update 16: Maryanne wins CCHR award. This video gives a good summary of the case.
http://www.youtube.com/embed/6jiZa6ZUpwc
Rubberstamping a judge's signature on a child removal order, unanswered questions about abuse in psychiatric care facility, SWAT team….the list is endless in this case.
Update 17: Maryanne Godboldo  filed a civil rights lawsuit on Thursday May 10, 2012. She again alleges that her daughter's prosthetic leg was taken while in the state mental hospital.
"According to her lawsuit – Godboldo worked with her doctor to wean Ariana off  the medication – and that's when the very people she had gone to for help  reported her to Child Protective Services, or CPS.
So CPS presented a petition – filled with mistakes – to court staff, who  signed off it and issued a child removal order.  The law requires that a  judge review these petitions – but that never happened.
CPS then used the flawed order to get Detroit Police to take Ariana.
Attorney David Robinson says when police first came to Godboldo's door, they  didn't show her the order or a warrant.  According to the lawsuit, she  refused to hand over her daughter, so police used a crowbar to break in the side  door.  That's when the officers said Godboldo fired a shot.
"They had no authority," said Southfield attorney, David Robinson. "She did  what any mother is supposed to do… and that is protect her child.  And  that's what she did – she did so legally, she did so responsibly."
What happened next made international headlines — tanks and SWAT teams  surrounded the home and a 10 hour standoff began.
"The helicopters, the sharp shooters, that did not bother me.  I was  terrified they would get their hands on my child, and do exactly what they did," said Godboldo.
Godboldo says she surrendered only after she was promised Ariana would be  placed in her Aunt's care.  But that didn't happen.
"I thought my daughter was safe, and she was not!! That bothers me," said  Godboldo.
After the standoff – Ariana was checked out at Children's Hospital.
"She was physically healthy, in fact, she was in a good frame of mind, and  she was by all accounts perfectly fine," said Southfield attorney Allison  Folmar.
Folmar was at Children's Hospital with Ariana and her aunt.    Hospital records show the aunt "was… escorted out of the [hospital] room by  CPS."  Folmar says that's when the CPS worker took Ariana to the  psychiatric hospital called Hawthorn Center.
"We were mystified as to where Ariana was.  Now if that's not  kidnapping, I don't know what is," said Folmar.
CPS case notes show Hawthorn tried several times to refuse Ariana as a  patient – but CPS kept pushing, and eventually got her admitted.
Folmar says at Hawthorne Center – the CPS worker immediately authorized the  13 year old to go back on Risperdal and have the controversial HPV vaccine.
"Where was the order to hospitalize the child?  Where's the order to  medicate the child," asked Folmar.
Ariana is an amputee who has a prosthetic leg. Godboldo's attorneys say  employees at Hawthorne Center removed it to stop her from trying to leave.
"You can't compensate for that type of psychological harm to a child," said  Folmar.
After months of court hearings – the criminal charges against Godboldo were  dropped — because the judge ruled that child removal order was "invalid."  Godboldo eventually got her daughter back.  But she says not before the  damage was done.
"I knew the system was broken, but I didn't know it was this broken, where  anyone, literally anyone could come and take your child," said Godboldo.
Tonight on 7 Action News at 11, 7 Action News Investigator Heather Catallo  will show you how Godboldo's case exposed how the court wasn't following the  law, and you'll see what happens when she tried to talk to the judge who allowed  this to happen.
A spokesman for the state's Department of Human Services, which oversees CPS,  said they had not seen the lawsuit yet, so he could not comment on it."
Mom who chose to take daughter off medication files lawsuit, alleges daughter deprived of prosthesis
[WXYZ 5/10/12 by Heather Catallo]
Update 18/August 12, 2013
Maryanne was back in court on April  9, 2013 addressing appeal.
Charges were reinstated on May 29, 2013.
'The Michigan Court of Appeals has reinstated the charges against a Detroit mother who was involved in a standoff with police over the care of her daughter.
The case against Maryanne Godboldo began in March 2011 when officers and Child Protective Service workers showed up at her door to take custody of her 13-year-old daughter.
The CPS workers were alleging that Godboldo was not giving her daughter the correct medication. The girl is disabled with a reduced mental capacity.
After speaking with the CPS workers and officers, Godboldo refused to answer the door again. This was when, according to the Court of Appeals decision, police used a crowbar to enter into the home and proceeded up the stairs.
After climbing the stairs to a landing, the officer found another locked door and were about to knock it down when there was a loud noise that the officers later determined was a gunshot. The officers then retreated down the stairs and a 10 hour standoff began.
Godboldo was eventually arrested and charged with discharging a weapon in a building, felonious assault, assaulting or obstructing a police officer and possession of a firearm during the commission of a felony.
The charges were dismissed in August 2011 when the judge ruled the order for CPS to take custody of the girl was invalid because it had been rubber stamped. Under the decision the evidence against Godboldo was dismissed because it was not legally obtained.
However, the Court of Appeals has now ruled that the judge in the case made a mistake in his ruling to dismiss the charges.
They found that, even though the entry into the house was invalid, any evidence of subsequent crimes could be used in court, even "crimes that the defendant commits when reacting to an illegal search or seizure."
The case has now been remanded back to the lower court, which has been ordered to include evidence officers collected after the gunshot when determining whether or not to bind Godboldo over for trial.
No new court date has been set in the case.
The Godboldo case proved that the Wayne County Juvenile court had been allowing a probation officer to rubber stamp a judge's names onto a child removal order.  Legally, a judge must review a child removal order. After 7 Action News Investigator Heather Catallo exposed the illegal practice used in the Godboldo case and many others, the court changed it's policy."
Charges reinstated against Maryann Godboldo, mom involved in police standoff over care of daughter
[WXYZ 5/29/13]
According to Justice for Maryanne Godboldo website here there will be a movie made about this debacle.
Update 19: "Maryanne Godboldo, recognized world-wide as a hero for standing off a Detroit police SWAT team trying to seize her young daughter to administer the dangerous drug Risperdal in 2011, was in court once again Feb. 14. In a never-ending continuation of the original assault, she is to face criminal charges re-instated by an appeals court after 36th District Court Judge Ronald Giles and Third Judicial Circuit Court Judge Gregory Bill adamantly dismissed them.
Godboldo's arrest and her daughter Ariana Godboldo-Hakim's six-week involuntary institutionalization elicited global outrage and support. It exposed such child seizures as common practice not only in the Wayne County Juvenile Court, but across the U.S. and much of the world.
The COA remanded the case to Giles, who postponed a hearing until Friday, March 14 at 1:30 p.m.  to give the prosecution a chance to review a defense brief mandated by the appeals court.
"We are not going to allow a bum rush job on this case," Godboldo's defense attorney Allison Folmar said. "The Appeals Court order in fact gives Judge Giles several other ways to dismiss this case, including the doctrine of self-defense and the right to resist an unlawful arrest. This case also raises issues of a parent's right not to allow their child to be used as a guinea pig for experimentation by the pharmaceutical companies."
Folmar received an award for fighting mental health abuse from the Center for Constitutional and Human Rights in Los Angeles February 1. Godboldo received a similar award from the organization last year.
Folmar's co-counsel Byron Pitts said, "The Court of Appeals indicated to Judge Giles that he should review the case under a certain analysis. In our brief, Ms. Folmar and I are expressing another set of facts the court should look at, different than the ones used in his ruling. This was a break-in by police into the home of a single mother who was simply protecting her child. We are saying there are a myriad of ways to dismiss this case."
In her separate version of the Appeals Court opinion, Judge Karen Fort-Hood referenced the People v. Moreno case, in which the Michigan Supreme Court upheld "the common-law right" to resist illegal actions by the police, overturning an appeals court decision that said citizens had to comply with police orders whether they were lawful or not. She also noted "the castle doctrine," under People v. Riddle, which broadened the right of self-defense.
Giles originally dismissed charges against Godboldo due to the lack of a court order executed after a judge's review, and said any other evidence was the "fruit of the poisonous tree." Godboldo had faced felony charges of "discharging a weapon in a building, felonious assault, assaulting or obstructing a police officer, and possession of a firearm during the commission of a felony (felony-firearm)."
After the hearing, Attorney Folmar referred to a recent $2.2 billion settlement being paid by Johnson & Johnson, the makers of Risperdal.
The U.S. Department of Justice reported in a Nov. 4, 2013 release, "Global health care giant Johnson & Johnson (J&J) and its subsidiaries will pay more than $2.2 billion to resolve criminal and civil liability arising from allegations relating to the prescription drugs Risperdal, Invega and Natrecor, including promotion for uses not approved as safe and effective by the Food and Drug Administration (FDA) and payment of kickbacks to physicians and to the nation's largest long-term care pharmacy provider. The global resolution is one of the largest health care fraud settlements in U.S. history, including criminal fines and forfeiture totaling $485 million and civil settlements with the federal government and states totaling $1.72 billion."
http://www.justice.gov/opa/pr/2013/November/13-ag-1170.html
The drug was first prescribed for Ariana by doctors at the New Oakland Child, Adolescent and Family Center, which has had paid connections with pharmaceutical companies since at least 2004, to conduct "Adult and Pediatric CNS [Central Nervous System] Clinical Trials for a number of pharmaceutical companies," according to its website.
Ariana's Child Protective Services (CPS) worker Mia Wenk testified during a court hearing that the sole reason she asked police to take the child was to administer Risperdal, although Godboldo had signed a release which allowed her to take the child off the drug at any time. Under medical supervision, Godboldo was weaning Ariana off the drug due to harmful side effects.
After Ariana was seized in 2011, the Hawthorne Center not only re-administered Risperdal to her, but a cocktail of other drugs. They took her prosthetic leg, which she had worn since her ability to walk due to a birth-related injury, and her parents have alleged she was sexually abused as well.
The Justice4Maryanne Committee is asking all her supporters, and those of other families facing the same state-sponsored assaults, to pack the court at her hearing."
GLOBAL HERO MARYANNE GODBOLDO BACK IN COURT; NEW CRIMINAL HEARING SET FOR MARCH 14 [Voice of Detroit 2/23/14 by Diane Butkowski]
Update 20:"A mother who held police at bay for almost 12 hours and claimed she was protecting her 13-year-old daughter from unnecessary medication sued Wayne County and several court officials Wednesday in federal court, alleging her constitutional rights were violated.
Maryanne Godboldo of Detroit filed the lawsuit two days before a judge is expected to either dismiss criminal charges against the mother or send the case to Wayne County Circuit Court.
Godboldo, 59, wants more than $25,000 in damages due to alleged violations of her constitutional right protecting against unreasonable searches and seizures. She also alleges Wayne County and court officials violated the 14th Amendment, which guarantees equal protection of the law.
Godboldo sued the county, Wayne County Circuit Court, Chief Judge Leslie Kim Smith and several others, including Child Protective Services.
A county spokesman could not be reached for comment immediately Wednesday.
Godboldo was arrested in March 2011 on discharging a weapon, assault and other charges. The charges were dismissed by a district judge whose decision was upheld in county circuit court.
The state appeals court ordered the charges reinstated after prosecutors appealed. A hearing is set for 1:30 p.m. Friday in front of 36th District Judge Ronald Giles.
Godboldo has said police came to her home because she took her then-13-year-old daughter off an anti-psychotic drug used to contain aggression and treat autism. State officials maintained the girl was at-risk without proper medication.
Police surrounded the house and arrested Godboldo about 12 hours later."
Detroit mother in standoff over child's meds sues Wayne County
[Detroit News 3/12/14 By Robert Snell and Associated Press]
Update 21: "On Friday, a Third Circuit Court judge upheld a lower court's decision to dismiss the criminal charges against a mom accused of firing a shot at Detroit Police during standoff that was triggered by her refusal to give her daughter an anti-psychotic drug that she believed was doing more harm than good.
It's the latest in a court battle that has lasted nearly three years, and has included a judge's decision to twice dismiss the charges against Maryanne Godboldo that included Assault with a Dangerous Weapon and Police Officer – Assaulting/resisting/obstructing.
Detroit Police were assisting a Child Protective Services worker in 2011 when they went to Godboldo's home to remove the teenage girl.
Much of the problems with the state's case rest upon a removal order that was rubber-stamped and never actually reviewed by a judge before removing the girl.
CPS workers believed her child needed psychotropic medication and say Godboldo refused to give it to her. But the mom says the drug was hurting her daughter and that she was doing what doctors said she could do by weaning the girl from the medication.
The felony charges against Godboldo have been dismissed twice by a district court judge, and Friday the Wayne County Prosecutor's office lost their attempt to have the charges reinstated once again.
A spokesperson for the Wayne County Prosecutor's Office release the following statement after Judge Gregory Bill upheld the decision by a district court judge that dismissed the charges.
"We don't agree with the court's ruling today affirming the dismissal of the case. We will take the case to the Michigan Court of Appeals."
Godboldo has also filed a lawsuit against Wayne County arguing that police violated her rights by trying to take away her daughter without a valid court order."
Judge upholds lower court's decision to dismiss charges against Maryanne Godboldo[WXYZ 7/11/14 by Kim Craig]
Update 22: "The Michigan Court of Appeals says a mother accused of firing a shot when police tried to remove her physically-impaired daughter from their Detroit home in 2011 should face charges.
The decision was released this week. The Wayne County prosecutor's office had appealed a 2014 decision by 36th District Court Judge Ronald Giles to dismiss charges a second time against Maryanne Godboldo.
Godboldo was arrested in March 2011 on discharging a weapon, felonious assault and other charges.
She said police came to her home because she took her then-13-year-old daughter off an anti-psychotic drug used to contain aggression and treat autism. State officials maintained the girl was at-risk without proper medication.
Charges were initially dismissed in August 2011 by Giles, but the appeals court ordered them reinstated after prosecutors appealed."
Appeals court: Godboldo should face charges in standoff [Detroit Free Press 1/22/16 by AP]
Update 23:"Our parental rights are being undermined. Maryanne Godboldo sought to provide the best health care for her child; she disagreed with The State of Michigan, Department of Human Services and Child Protective Services' demand that she medicate her child with Risperdal, a drug that has TERRIBLE side effects.
On March 24th, 2011 Maryanne was forced to protect herself and her daughter in the wake of an over-reaction by Child Protective Services and the Detroit Police officers on the scene. CPS claimed they had an order to remove her child from her custody and asked Detroit Police to gain access to her house to do so.
It was later revealed in court that the order was never presented to Maryanne on the scene, it was rubber stamped and never presented to a judge for sign off and Detroit Police were never meant to take her child. Once the Statof Michigan removed Ariana from her mother, a CPS worker signed off on a myriad of drugs to be administered to Ariana , even though she was not a doctor. At age 13, Ariana was taken from her mother for over 5 weeks and repeatedly drugged and abused while in the State's custody.
Wayne County Prosecutor, Kym Worthy has vowed to continue to punish Maryanne.  It has been almost five years and she is still fighting. After losing four court cases, Worthy has filed a fifth appeal to the Michigan Supreme Court. They have reversed the appeal and now Maryanne must fight for her freedom a FIFTH time. All she wants is to be left alone to repair the damage that was done by the State of Michigan. Please consider donating to Maryanne's legal fund so that she can finally leave this all behind her and focus solely on her daughter, Ariana.
DONATE BY CLICKING ON https://www.gofundme.com/9d27zak4 "
MARYANNE GODBOLDO BATTLES ON 5 YEARS AFTER STATE KIDNAPPED, DRUGGED HER CHILD; FUNDS NEEDED  [Voice of Detroit 1/25/16 by Ambyr Amen-Ra]
Update 24: Maryanne Godboldo has died!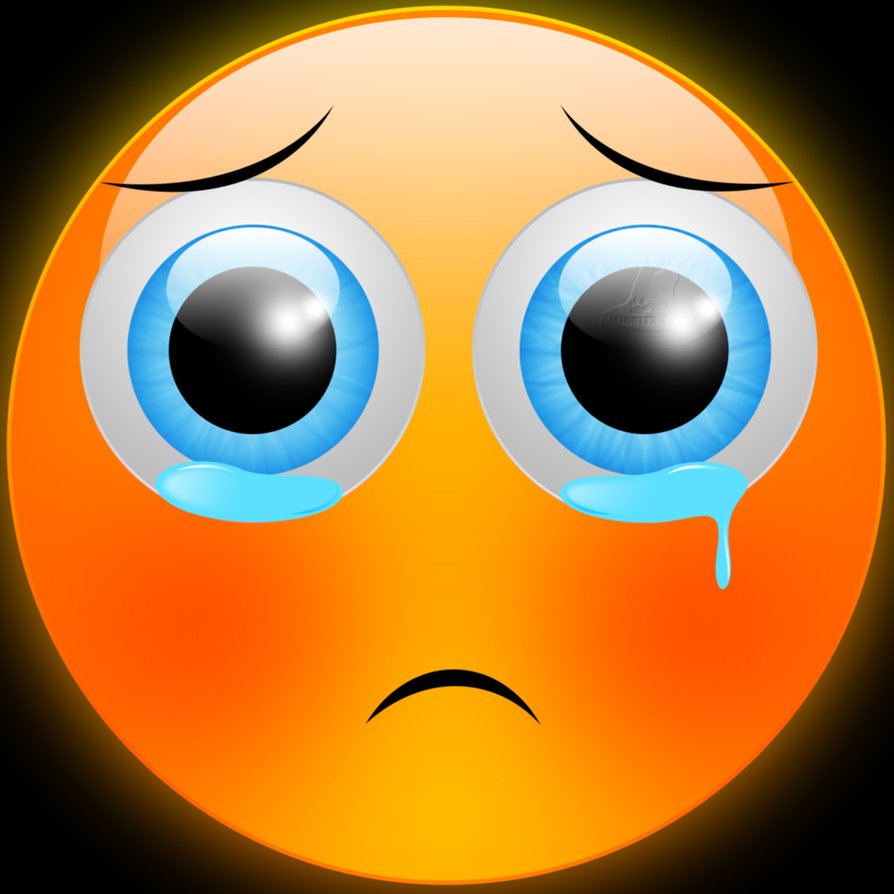 "Maryanne Godboldo, the Detroit mother who faced down a SWAT team to protect her daughter from a dangerous psychotropic drug, has died, The Detroit News reports.
Godboldo first drew national attention to the plight of parents in March 2011 when Detroit police and child services workers came for her child. Godboldo had previously reached out to local services for help in getting Risperdol, a costly anti-psychotic medicine, for her daughter, Ariana. But when she saw the effects the drug was having on the teen–including violent tendencies–Maryann decided to cut the treatment.
Unhappy about her decision, a child services investigator led police to the family home to take Ariana into custody. When Godboldo refused them access, a SWAT team was called in, shots were allegedly fired, and a 10-hour stand-off ensued.
At the end of the day, a family friend who was also a judge persuaded Godboldo to end the impasse, a move the judge later said she would not have made has she known all the facts. The court order used by workers to take Ariana had been literally rubber-stamped with a judge's signature. No judge has seen or actually signed the order.
Nevertheless, the state took Ariana from her home and put her in a pediatric psychiatric hospital–just to keep her on the drug. State doctors, ironically, would take Ariana off the drug just a few weeks later, in essence agreeing with Maryanne's original "unacceptable" decision. Yet, Ariana was not returned to her mother for several weeks, during which time Godboldo faced multiple criminal charges as well as the neglect charges in family court.
So began a six-year ordeal in court. A district court judge found that there was no probable cause to pursue the charges, but the local prosecutor appealed the decision no fewer than five times. Charges were still pending on appeal until January of this year, when Godboldo's health made it clear she would never be able to stand trial.
Godboldo had suffered a brain aneurism in June of last year, and never recovered.
The Detroit Times quotes Godboldo's attorney, Byron Pitts: "It's just a tragedy…the death of an innocent woman."
Godboldo's case also brought ParentalRights.org into contact with Maryanne's lead defense attorney, Allison Folmar, who is now a member of our Board of Directors.
"Maryanne was an amazing mother who refused to accept the State's flawed destiny for her only child. She protected Ariana as any mother would. She was an example to us all," Folmar told ParentalRights.org. "She was loved and admired throughout the country, and we will all miss her terribly."
We know of no better way to honor Maryanne's legacy than by continuing the work of protecting children by empowering parents to stand up for them. As Maryanne stood up for Ariana's health and care, let us continue to stand for children all over the country by empowering those who know them best to make those vital choices—their parents.
On April 28, 2018, the "Maryanne Godboldo Parental Rights Forum" will be held as a tribute to the work that Maryanne has done."
[Parental Rights 10/18/17 ]