FacePalm Friday
Welcome to this week's edition of FacePalm Friday.
This is where your hosts will list their top picks for this week's FacePalm moment—something they learned or read about this week that caused the FacePalm to happen (you know, the expression of embarrassment, frustration, disbelief, shock, disgust or mixed humor as depicted in our Rally FacePalm smiley).
We invite you to add your FacePalm of the week to our comments. Go ahead and add a link, tell a personal story, or share something that triggered the FacePalm on the subject of child welfare or adoption.
Your Host's Selections:
(1) Sharing minor adoptee's history in media -Part 1
Russian adoptee Sophie makes the world her stage [Dallas News.com]
It really, really, really wasn't necessary to share the health condition of her biological mother in this photo description. It is a creepy and  gross invasion of her privacy and has NOTHING to do with her really nice accomplishment. It just adds to the savior mentality angle of adoption.

(2)Precious.org and Sue Hedberg
The fact that both Precious 
and Sue
are still in the adoption game is disgusting enough, but to read these descriptions….
!
http://us5.campaign-archive2.com/?u=085dd6d1f47888782c6fd0249&id=8605267819&e=0df101858f
"These precious twins (boy and girl) are living in an orphanage.  There date of borth is and unknown and a medical report states they are healthy. They are  ready for referral to a paper ready family. NOTE: THEY MUST BE ADOPTED TOGETHER. Contact Sue"  Get an editor while you are at it. "There" borth" "Is and unknown"
(3) Foster parent gets paid "under $1000 a month" to blog pretty things about foster care
http://fosterhood.tumblr.com/post/50732239622/blogging-ethics-question-please-chime-in
I am in the wrong blogging business! 
(4) Another Sue Hedberg one-she is Tinkerbell now
https://www.facebook.com/sue.z.hedberg
Well maybe it makes sense as she is living in adoption fantasy world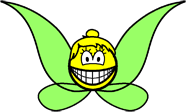 (5) Sharing minor adoptee's history in media-Part II
http://www.thedailybeast.com/articles/2013/05/23/ralph-lauren-child-model-journeys-from-roadside-to-runway.html
This fashion industry 
story shares just about all of this minor adoptee's  life details! Plus, it HAD the gross and racist remark: "When the Chinese abandon their female offspring—as they often do" . This was in the original story though it has now been edited (without any note that it was edited)
And the APs are adoption menopausers- the girl is 8  and her Adad  "a stout 67-year-old man " Can you say WAIVER.
The region she is from is known for having children be moved from other provinces, which is a big red flag.
The author received a new orifice from the commenters.
(6) Petitions Galore to Overturn Russian Ban Overrun the parent groups and media

From the Ohio delegation to PAPs and their postadoption proposal to a new letter that CCAI-types want all of congress to sign, these people cannot get it through their heads that Russia already has decided to not allow any more children to the US. It is not a matter of saying it a new way. And they won't admit in their moanings about their so-called 230 families that 99 have already been placed to Russian families. I am not sure I can read
any more of the drama!
(7) This week's Ethiopia fundraiser in the media
Yes, it is at least one per week. This one is full of more

.
Local family raises funds for international adoption [Wayne Independent 5/23/13 by Melissa Leet]
Besides the fulfilling the needs of the parent part of the article, they admit that they have paid HALF  of 34K ALREADY prior to referral! PayPal direct to the agency as well! And they are adding to the Ponzi scheme if you click on their Weebly page to give some of their take to the AP-run Sparrow Fund. 
Ay! Matey! Let's share some of the booty!
"While they don't know when they will hear back from the agency regarding a match, they are still incurring the fees of an adoption. "We have paid about half of our total fees," John said. The grand total of fees for adopting internationally is "about $30,000 to $34,000," he said.
To help raise money to cover some of the cost, they have applied for grants and have started a blog at www.4onemore.weebly.com. There is a PayPal donation button located on the site, which takes any tax-deductible donation and delivers it directly to their adoption agency. "